Year 6 - British Parliament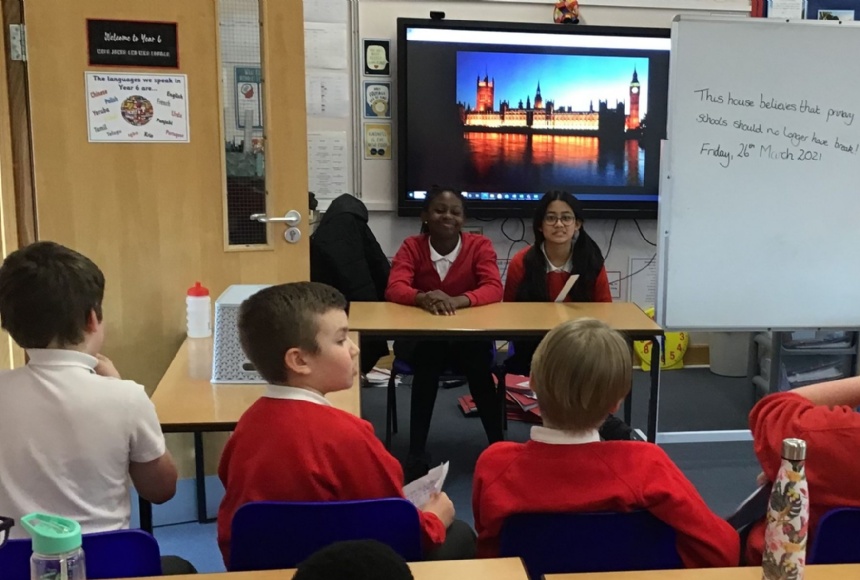 Year 6 have been learning about the British Parliament as part of our 'British Values' lessons.
The children enjoyed a virtual tour of both the House of Commons and the House of Lords.
In English, we looked at persuasive writing and used this as a base to prepare our own speeches for a lively parliamentary debate.
Each 'party' designated a representative to open the debate and another to close the debate. The Party Whips ensured that each person was able to speak on behalf of their party and the two Speakers of the House ensured that order was kept while our MPs spoke at the dispatch boxes.
After an impassioned conclusion from both parties the children were able to vote at will.
'The Ayes have it!'
To see more photographs click here