Visit from Peter Burrow - 28 September 2021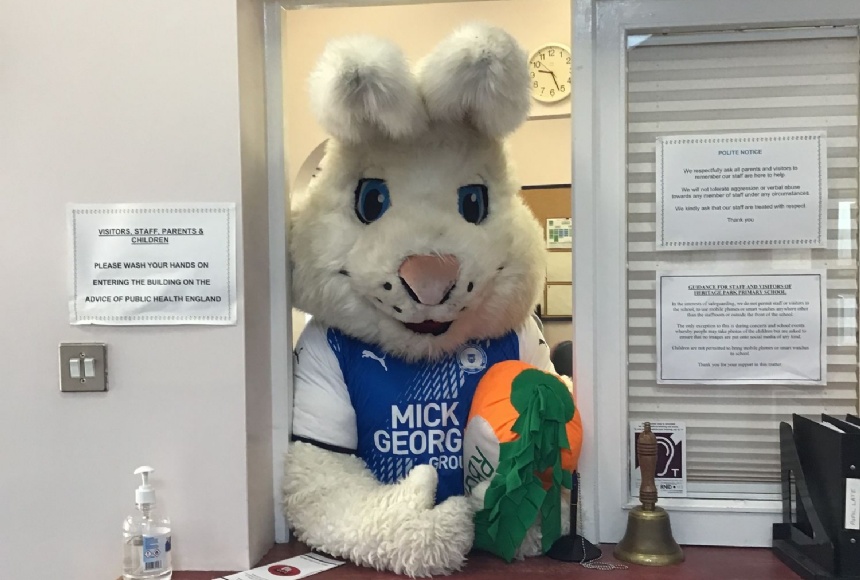 We had an exciting visitor recently, in the form of Peter Burrow, the Peterborough United furry mascot!
The children met with Peter and received free tickets for a match at Peterborough United. The Year 6 children also enjoyed a football coaching session followed by the opportunity for questions and answers with Bobby Copping (former professional Peterborough United player)!
To see more photographs please click here