Reception Garden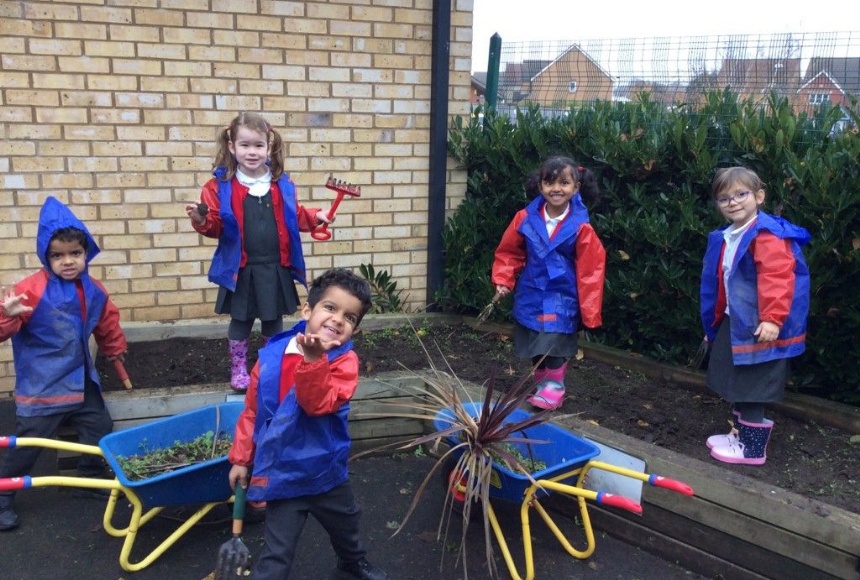 This week, the children in Reception have been busy clearing out the planting box in their playground. They put on their mud kitchen coats, gloves and wellies ready to pull out all the weeds and old plants. They enjoyed working together to see what they could find and explored looking at the roots of each plant as well as the holes in the soil that some left behind.
Later in the week, the children enjoyed raking the mud and digging to find any stones buried deep in the soil. Whilst digging, the children were excited to find lots of worms which they carefully held in their hands to get a closer look at.
The class are now busy planning what they would like to plant in their new garden and are looking forward to watching everything grow!
Please click here to see more photos