Year 3 - Ancient Egyptian Workshop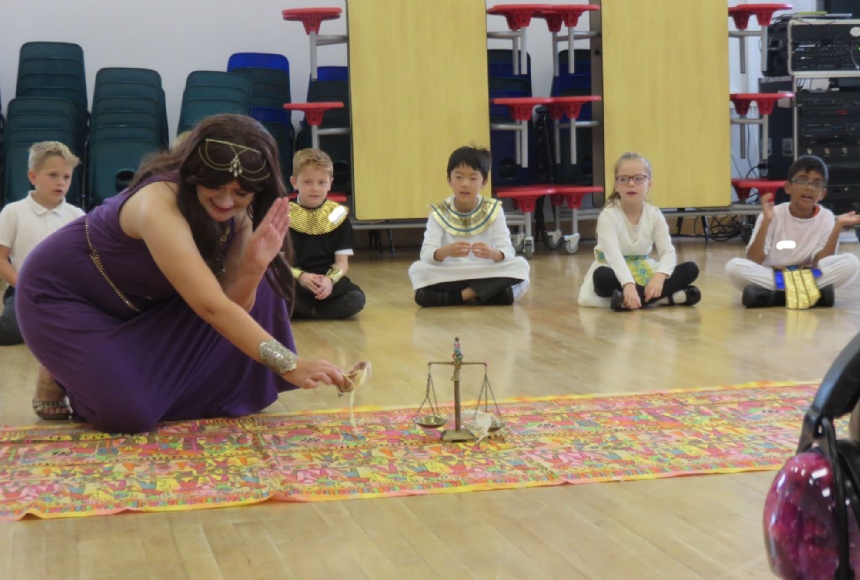 On Friday Year Three were honoured to meet Goddess Isis from Ancient Egypt.
We helped solve a riddle through creating living photographs of various items from Ancient Egypt. We then prepared a tomb for the late Pharoah King Tutankhamun before witnessing the weighing of his heart! Luckily, he was a good and kind man, so his heart was lighter than a feather. We also learnt how to say welcome to Ancient Egypt in Arabic. It was a very busy morning however Goddess Isis was very impressed with the pupils' knowledge and maturity.
To see more photographs click here