Lego League Competition - 28 January 2023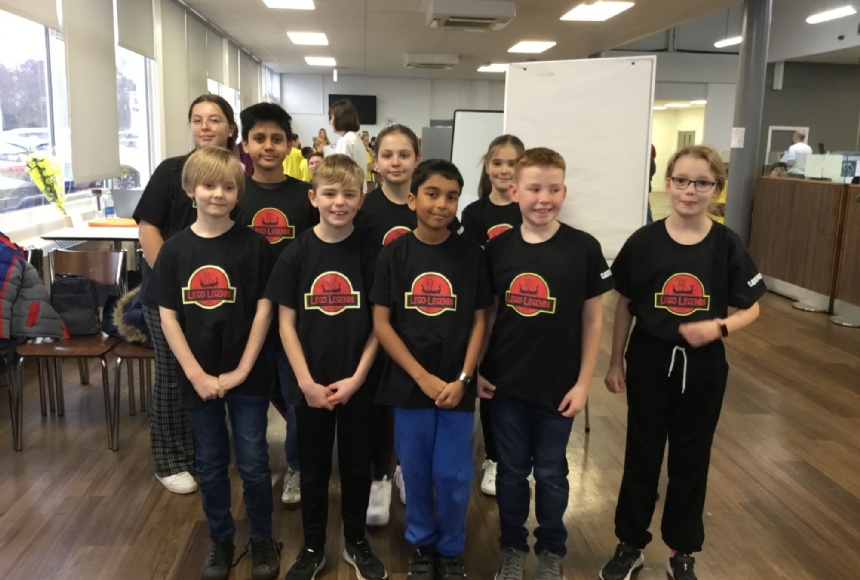 On Saturday 28th January, ten children from Year 5 and Year 6 went to Perkins to compete in the Lego League competition. They had worked very hard since September to programme a robot to play in the robot game and on a project which they would later present.
The team worked well together in the teamwork challenge and overcame many obstacles when their robot wouldn't work as expected. They worked tirelessly throughout the day on their coding and scored an incredible 140 points in one of their games.
They had also given up their lunchtimes to complete a project which sought to better utilise renewable energy in their local area. They designed a professional presentation, spoke to engineers to improve their design and gained the feedback of their peers to further enhance their project. They then had to present it in front of a panel of judges and face a question and answer session afterwards.
Overall, the team worked very hard and came out having won the Rising All Stars award for their project.
Please click here to see more photos from the day.